ACADEMIC LIFE COACHING
See also Life Coaching, Professional Organizing, Business Coaching, Workshops
---
"Thank you for all you have done for my son!  We would definitely like you to continue with him next semester.  I am so pleased with the changes I have seen in him, but I don't think he is ready to do it all entirely on his own.  Also, he said he wants to continue working with you!"
Parent of Freshman Student
University of Mary Washington
"Thank you for all of your hard work with Peter.  You are an excellent coach and he has been lucky to have you.  I know he has enjoyed working with you as well!"
Parent of Junior Student
University of Mary Washington
"Thank you for all you've done for Emily so far. She feels like the success of her first week back at school, in large part, has been a result of her work with you."
Parent of College Sophomore
"Dear Nancy,
My daughter has had an exceptional semester! Her confidence is so nice to observe. We are so very happy for her. Thank you for ALL your guidance, patience and confidence in her. My sincerest gratitude to you for the hard and diligent work."
Parent of College Junior
"My confidence level's risen immensely. Sometimes I even feel like the smart kid now."
John H.
High School Sophomore
16 years old
"I had problems with self-esteem, time-management, balancing school and personal life, and anxiety. What I learned with coaching is that grades do not define me, ways of dealing with my anxiety, and different ways to study for classes. I feel much calmer and more confident!"
College Junior
Thank you so much for all your help! You are great at what you do and I know my daughter will thrive with all your support and guidance moving forward! So exciting!
Parent of College Sophomore
Thank you for your work with my daughter this semester.
I find her more confident to continue with her studies. There have been less number of phone calls regarding homework and studying overload!
Parent of College Sophomore
"I wanted to let you know that I just got my grades and I made the Dean's List! Getting off of academic probation has boosted my confidence. Thank you for all of your coaching support!"
College Junior
---
LIFE COACHING
---

"I attended one of your seminars where you taught me the "Wheel of Life" model and showed me how to balance my life. At the time, I had just survived a spinal cord injury and needed to focus on regaining my life. The seminar you conducted and the private consulting you provided really made a difference in my life. I was able to visualize why I was so unhappy and what goals I needed to set and achieve in order to take charge of my life. Now, I am a keynote speaker and writer and use the same model to help others. Thank you for making a significant difference in my life!"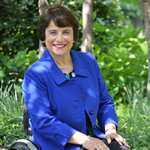 ~Rosemarie Rossetti, Ph.D.
President
Rosemarie Speaks, a Rossetti Enterprises Inc. Company
"Since you've been a major part of my life for the past year, I wanted to tell you personally, that I've been diagnosed with breast cancer and will be having surgery next week.  Believe it or not, when I found out the first thing my mind went to was my wheel of life and where my priorities are, have been, should change, etc.  Actually, there's nothing I would change, thanks in large part to your help and coaching…..I've been able to focus (most of the time) and mind map to stay organized and do what I've needed to do.  So, thank you….if you've ever doubted what you're doing…don't.  For me anyway, you in some ways saved my life."
~Rosamary
"I would like to say something on how much I enjoyed you coming to our Pre-Release class. I feel that you were inspirational on what I need to do with my time as soon as I get out of prison. I feel what you had to say was very helpful. Thank you."
~Carol
Franklin County Pre-Release
"Nancy has an amazing ability to nudge you into organizing your life.  I like to call it gentle nagging, but it works!  She shows you the way to tackle life changes, one step at a time.  It's gradual and painless, but effective."
~Jane London
Radio Host Personality
"Forward & Toward…Since I started working with Nancy Keny, I repeat that catchy phrase often. She has helped me define my priorities in life and then showed me how to maintain them while setting and reaching important goals. One thing is for certain, it's not easy, but with Nancy's guidance, I've come to realize that if you have a good map, you'll successfully arrive at your destination-just keep going Forward & Toward!"
~Patricia Donahey
---
 PROFESSIONAL ORGANIZING 
---
"I only wish I met Nancy 20 years ago.  My life would be totally different.  I don't know how I functioned before.   She reorganized my entire home which made everything so much easier and more efficient.  I literally walk into my closets and my office now and smile where before it pushed me into anxiety and panic. Anyone who needs some organization in their life should put Nancy on speed dial.  It will be the best money you ever spend."
~J. K.  Naples, FL
"I dislike moving more than a root canal. The thought of going through every drawer, closet, and cabinet, not to mention my 14 years of garage "stuff", was overwhelming. I never knew where to even begin. I also didn't realize that I could hire someone who specialized in de-cluttering to help me. That's when I found and hired Nancy Keny, and the experience was amazing! Nancy helped organize and de-clutter my belongings without judgement or criticism. We even located all 64 of my screw drivers! Money well spent."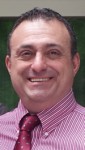 John D.
Fredericksburg, VA
---
BUSINESS COACHING
---

"I coach 70 rugby players at The Ohio State University and I own my own business. We would never go to a practice without an evaluated plan, let alone a game.  The biggest job of a coach is to hone skills, re-emphasize basics, focus, re-focus and prioritize what needs to get done. It doesn't matter if it's competitive athletics or competitive business. I can't believe it took me so long to make this same connection to my business."
~Tom Rooney
Head Coach at The Ohio State University
Men's Rugby Team
Owner at TR Medical Systems
"As a Woman business owner an export business, starting a business at the age of 55 is not for everyone.  But with the help of my professional Coach, I am determining how to reach my goals, both for business and personal. The best part of Coaching is the flexibility to modify or change directions, as the need arises. I think each one of us has the answer to what we want out of life, but the answer sometimes is deep within ourselves and we don't go looking there. Nancy causes me to ask myself questions to identify things that I never would have taken the time to identify myself. Sometimes we're too close to the problem to see the solution."
~ Sue Logan
Founder of Worldwide International
"Thank you for helping me to solidify my priorities and putting me on the road to having my own company!"
~Kay Robinson

"[Nancy] has taught me many highly successful skills for planning, implementing and achieving goals, and which can be used interchangeably for my personal or professional life. The development of these skills has also trained me to plan for and lead a more productive and balanced life. I would highly recommend her for both her professional expertise and her inter-personal training skills."


Jennifer G. Kuntz
President
Greenleaf Job Training Services, Inc.

"Thanks for your work with our guys over this last year. We've realized some great sales growth over this last year…to the tune of about 50%."
~Brad Loetz
Managing Director
REMEDI Electronic Commerce Group


"I was skeptical when I attended the managers program, as I have been to so many of these before. This was different. I got take home messages for myself, and questions and comments for my next discussions with the sales management and the sales representatives.
Nancy was a wonderful leading participant, and not just a presenter. Her experiences lent credibility to the program, and her great sense of timing and good humor kept the discussion lively and on target.
Our sales have been particularly strong since we have started with Nancy…we are convinced that the experience was a positive one, and more importantly one that we will reinforce with additional programs to keep us sharp and focused."
~Bill Ryan
President
Straumann USA
"Nancy, I wanted to say thank you for the change you have helped create in my life. My sales have increased… but what I gained most from the classes was to focus on sales that qualify which has saved me considerable time. I also have goals that help keep me driven which I never realized how far off the path I had gotten until you woke me up. I feel focused and more alive than I have felt for a long time. I work out three times a week and make time for golf and family while still doing my work effectively. So thank you ."
~Michael H.
"I am responsible for the planning and execution of various marketing campaigns.  I oversee a department of seven marketing representatives.  I am required to report to Senior Management on the current and future status of all things related to my department.
It is a lot of work but well worth the trouble.  I owe you a great deal of gratitude for getting me to this point in my career. I must give you credit for making me the professional that I am today and thank you for teaching me the skills to succeed.  You have the wheels in my head turning."
~ Joseph L.
Nancy,
I just wanted to tell you how much I appreciate all the things you have taught me over the years. You are a great inspiration and help to me and I wouldn't be where I am today without you.
I look forward to each of our meetings because I always learn something each and every time. You keep my head level and my brain clear when it gets cloudy.
… I thought you should know that you have changed my life and sales for the better! Thanks for mentoring me and being who you are – an awesome lady!!


Alexandra Craig
Owner
Personal Level Fitness
---
WORKSHOPS
---
"Your seminar was enlightening and entertaining and a smart commitment of my time…I look forward to attending any future events where you are the instructor."
~Eric Stanco-AlcohSafe
"I was privileged to attend your event and was very impressed with the way you delivered your content and the method of selling you support which is a far cry from what the norm has always been and most definitely a welcome change!"
~Linda P.


This was fabulous. Full of useful information & very entertaining! Highly recommend.
~SCORE Naples


"Often times, conferences can be very drawn out and boring, even if the material is extremely important to the audience. Nancy Keny provided time management and life balance education to a room full of nurses at our conference. She was extremely energetic and uplifting. It is obvious that Nancy is passionate about helping others. She is an amazing presenter!"
Jennifer Tinnel, RN, BSN,MSN
Supervisory Nurse Consultant
Department of Justice, Washington DC

"Why did we wait so long to have Nancy come? She's great!"
~Columbus Chamber of Commerce

"Nancy was a great speaker-very enlightening-not boring- great way to get audience involved!"
~Ohio Department of Commerce


"Let's get Nancy to come back and do a full day. Best interaction in years!"
~Ohio Society of CPAs


I invited Nancy Keny to do a DISC training session at my office. This was one of the most impactful and beneficial sessions. Nancy focused on understanding our needs (to improve personal awareness and to improve interoffice/client communication) before the presentation.  She not only addressed these topics during the presentation but also followed up with us once the meeting was over to provide us with detailed feedback.  Nancy is a great presenter and is a master of her trade.  I enjoyed the interactive and collaborative approach used during the DISC training session.  I consider the time spent with Nancy as a company was a great use of our time and resources.  We received immediate positive feedback from majority of the employees.

Shane Klepko
Vice-President
Harwick Homes, Naples FL